Accredited Practising Dietitians are the ONLY nutritionists recognised by Medicare and DVA. This is THE best person to see for credible nutrition advice.
Adding nutrients rather than removing foods

Help you enjoy healthy eating

We start where you are comfortable and work towards your goals

We help you set and achieve goals.

We will provide evidence-based and experienced guidance 
What can you ask your dietitian for:
Personalised meal plan or eating guide

Answer questions you have about foods or nutrition

Personalised shopping guides/food lists

Strategies to increase your motivation

Weight and body composition review

Eating out guides

Label reading guides

Strategies to improve your relationship with food

Address binge eating or over eating habits
At My Nutrition Clinic we will set you up with a plan and keep adjusting it as you progress.  This ensures you develop the the lifelong behaviours and habits that will see you reach your goals… and stay there!!  
Conditions that our dietitians can help with (among many others): 
Diabetes, high cholesterol or high blood pressure

Chronic diarrhoea, constipation and overall gut health

IBS (Irritable Bowel Syndrome) and low FODMAP diets

Reflux

Diverticular disease

Non-Alcoholic Liver Disease

Coeliac Disease

Healthy Weight management and a non-diet approach

Depression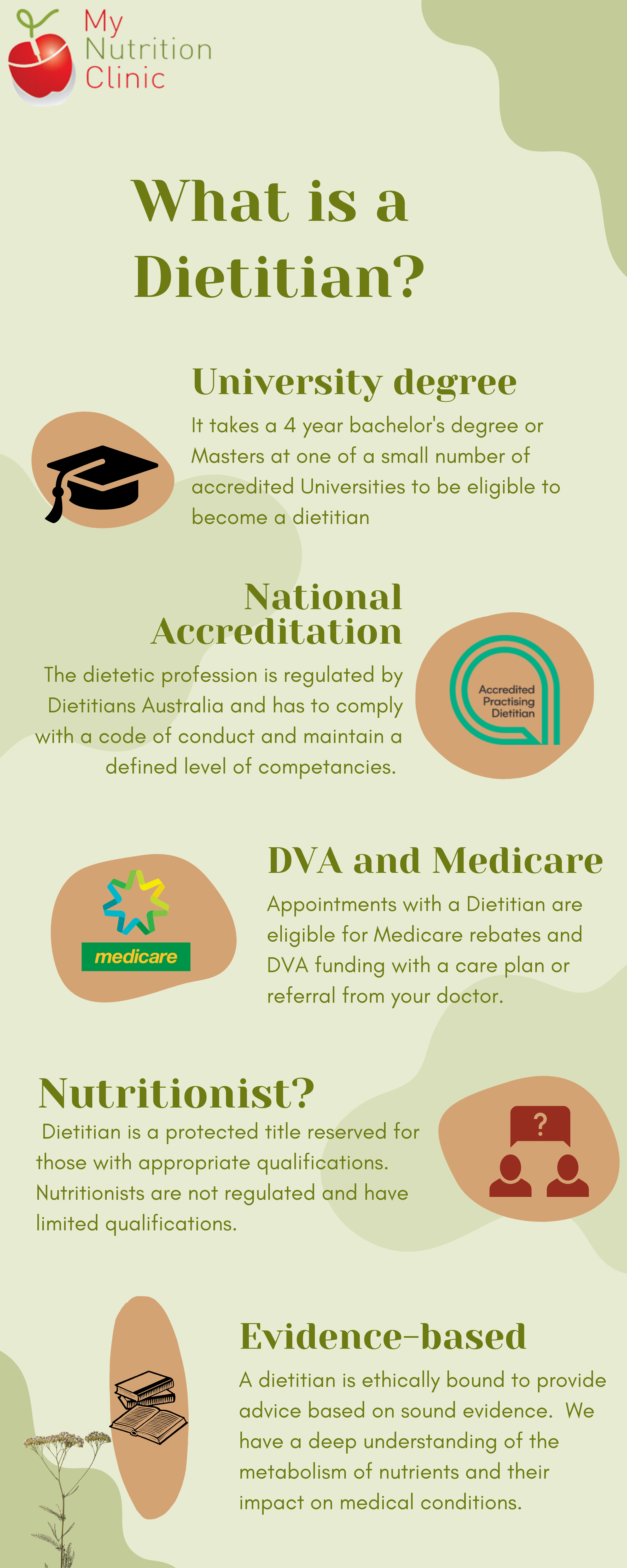 Who is the right dietitian for me?
A very common and important question. We have a number of dietitians, who all specialise in different areas.
You can see everyone on the team here to help you find the right person for you: 
You can see the fees that apply to different dietitians here: 
FAQ